Server name: levich-share.ccny.cuny.edu
Off-campus access: Yes
Configuration: Dropbox-like file sharing server, 20 TB Storage
Function: Provide file synchronization and sharing service, encryption supported.
Web interface
Point browser to https://levich-share.ccny.cuny.edu
Encryption:
You are able to create encrypted and non-encrypted libraries.
When files are encrypted, the sysadmin cannot recover files in case the password is lost.

Under libraries, you can upload folders/files with drag-drop or upload button.
Share:
You can share folders or files. When sharing by link, you can choose to add password protection and expiration date.
Share link is avaliable for sharing files:

Share link and share to usr/group are available for sharing folders: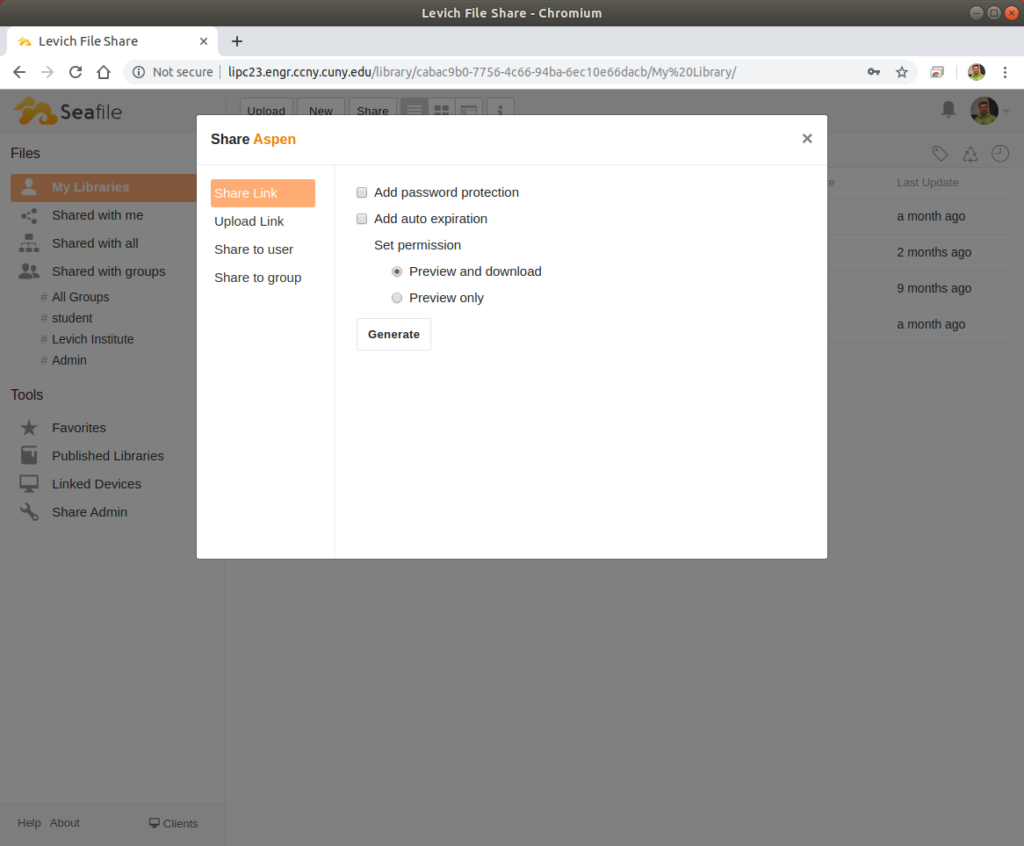 Install SeaDrive clients
https://www.seafile.com/en/download/
There are two types of clients:
Desktop Syncing Clients – Works like Dropbox, contents on server is mirrored to a local folder.
Desktop Drive Clients – Works as an extended network drive.